AyurvaLab Antibacterial Wipes 30's - 6 in 1 Pack (6 x 30's)
Main Features:
Effective & Safe

- Laboratory tested to kill 99.99% of germs effectively.
Natural Extracts
- Infused with Chamomile and Aloe Vera Extracts for soothing and hydrated skin.
Gentle To Skin
- Soft and textured fabric that gently cleanses skin without irritation.
Package content : 1 x 180's Antibacterial Wipes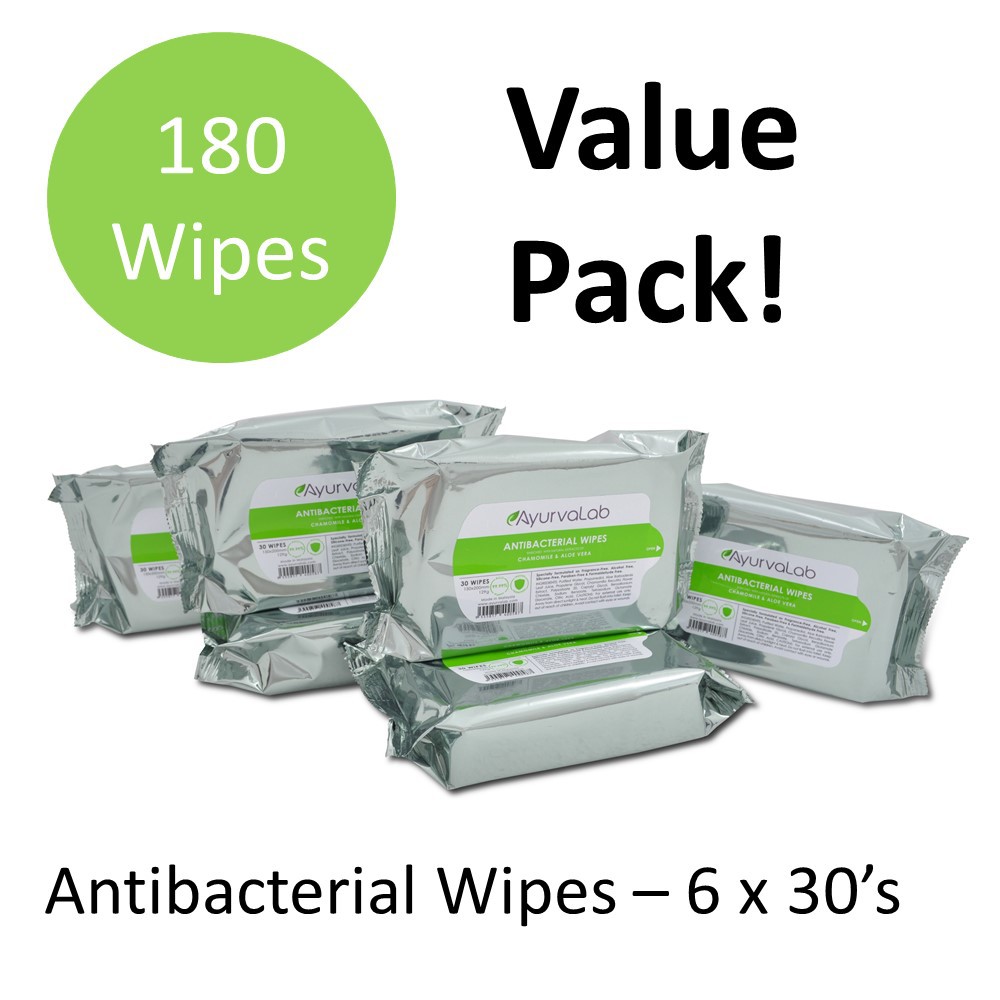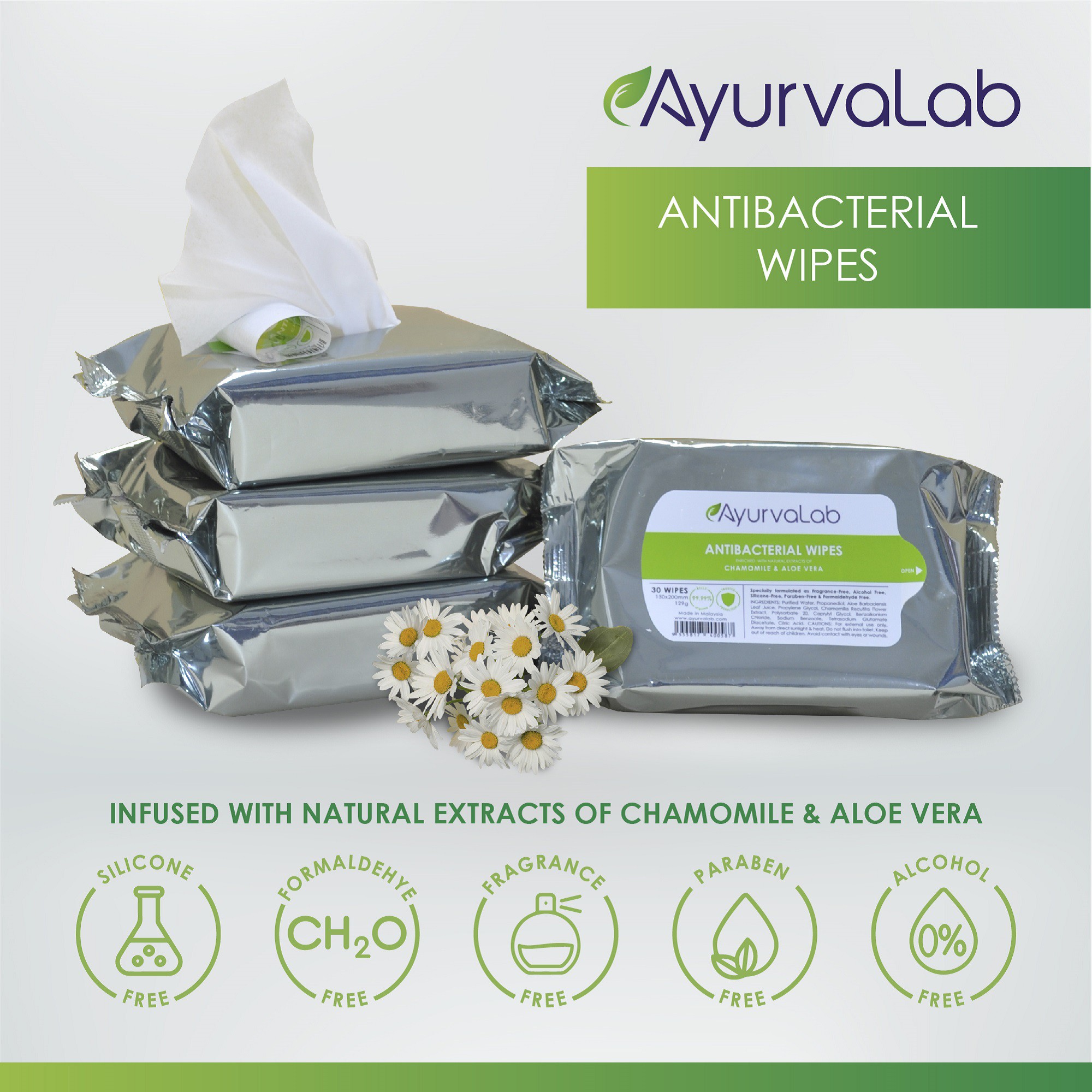 **LOCAL, FREE SHIPMENT NATIONWIDE